Loading......
Professor Kim Hyo-jong at KyungHee University Hospital made Asia's first presentation of the global phase 3 studies of ulcerative colitis therapy at the AOCC's (Asian Organization for Crohn's and Colitis) plenary session held on Thursday.
His study demonstrated a statistically significant effect as 37.2 percent of 1,291 patients achieved clinical remission after receiving 200 milligrams of Gilead Sciences' filgotinib, a selective inhibitor of Janus Kinase 1 (JAK1), daily for 52 weeks.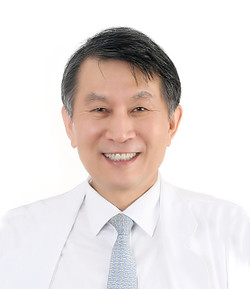 Japan and Europe are using filgotinib under the brand name Jyseleca to treat rheumatoid arthritis. Gilead plans to submit data to the European Union before the year ends and expects to win regulatory approval to expand the indication for treating ulcerative colitis in the last quarter of 2021.
"We have drawn a valuable result from the unprecedentedly difficult clinical trials where 80 percent of the participants had severe bowel disease, and 45 percent of patients did not respond to the two existing treatments," Professor Kim said. "Filgotinib would be of great help for treating patients with moderate and severe ulcerative colitis in future clinical trials."
Gilead no longer seeks to obtain a permit from the U.S. Food and Drug Administration for using filgotinib as a rheumatoid arthritis treatment. Still, the company has almost completed additional studies to win its approval for ulcerative colitis and Crohn's disease.
If Gilead's filgotinib gains FDA permission, it will likely revamp the treatment paradigm of ulcerative colitis, focusing on JAK inhibitors.
The study was introduced in the United European Gastroenterology Week held in October. It will also be presented during the Canadian Digestive Diseases Week and the U.S. Digestive Disease Week in March and May.