Loading......
MUMBAI: If there are nerves that need cooling and muscles in need of stretching, the time has never been more fitting than now. Given how
yoga
has become the thrust of healthy living that could rejuvenate the body and mind, the
Marine Drive
promenade is all set to convert into a sprawling mat from Chowpatty all the way to Nariman Point, this Sunday.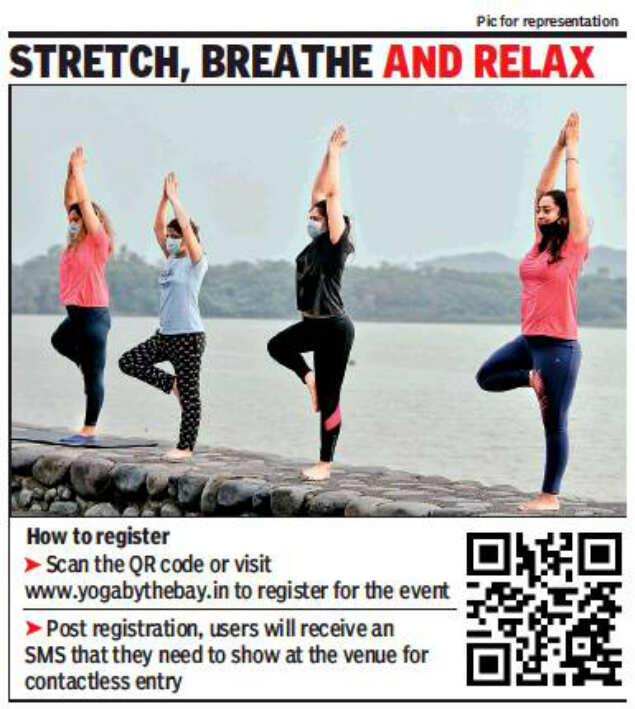 A joint initiative of The Times of India, Shaina NC's NGO I Love Mumbai and leading holistic health guru Mickey Mehta in partnership with The Yoga Institute, Yoga by the Bay, that had become a monthly fixture on the last Sunday of every month since the first International Yoga Day in 2015, is all set to return this weekend after a lockdown break.
The focus at this special edition will be all about keeping hygiene and safety measures in place with limited registrations on the number of yoga enthusiasts allowed to attend the event. While sanitisation of the venue, both before and after the event, is a given, safety checks will begin right at the entry point to prevent any threat of the coronavirus. Temperature of every attendee will be checked using an infrared thermometer as well as their oxygen levels with an oximeter. While masks are mandatory, attendees will also be encouraged to wear face shields. The session will not exceed more than an hour starting at 7am, while markings on the promenade will keep yoga practitioners at 6ft distance.
Doing asanas by the soothing waters and breeze of the Arabian Sea, is like "having immunity for breakfast", said Mehta who has devised a special fitness workout for the session. "What people have missed out on most during the lockdown is immunity. Yoga involves breathing which regulates hormones which in turn helps in the secretion of immunoglobulins. Yoga is also the only art of exercise where one stretches and contracts helping toxins to ooze out from cells and organs thus providing overall integrated and invincible immunity," he added.