Loading......
Valtteri Bottas was seen sporting a mustache at the Imola Grand Prix. Bottas was doing this to raise awareness about a pertinent health issue. The Finn was seen talking about the issue on social media as well.
The Mercedes man tweeted about 'Movember'. He took to social media in a bid to explain the importance of men's health and to raise awareness about chronic illnesses.
Morning 👨🏼☕️

This @Movember I'm in. Together we can make a difference for men's health – in prostate cancer, testicular cancer, mental health and suicide prevention. Help me stop men dying too young.https://t.co/XwqHmQLh9r#VB77 #Movember #Coffee
📷 @tiffanycromwell pic.twitter.com/ZapBqumgEa

— Valtteri Bottas (@ValtteriBottas) November 3, 2020
Movember is a leading charity, changing the face of men's health around the globe. They also raise awareness about Testicular Cancer, Prostate Cancer, Mental Health, and suicide prevention.
Another similar movement is the No-shave November, wherein the participants forgo shaving and grooming for the month of November. The idea is to raise awareness and spark a conversation about cancer.
Valtteri Bottas taking a stand
It is understandable that Formula 1 racers have a greater amount of followers and are influencers in their own right. Therefore, it becomes important for drivers to use their platform to raise awareness about pertinent issues in society.
The Finn has previously voiced his concerns about pay disparities between male and female bicycle racers in the UCI world tour. He stated that men and women work equally hard to win the races and deserve equal compensation for the same.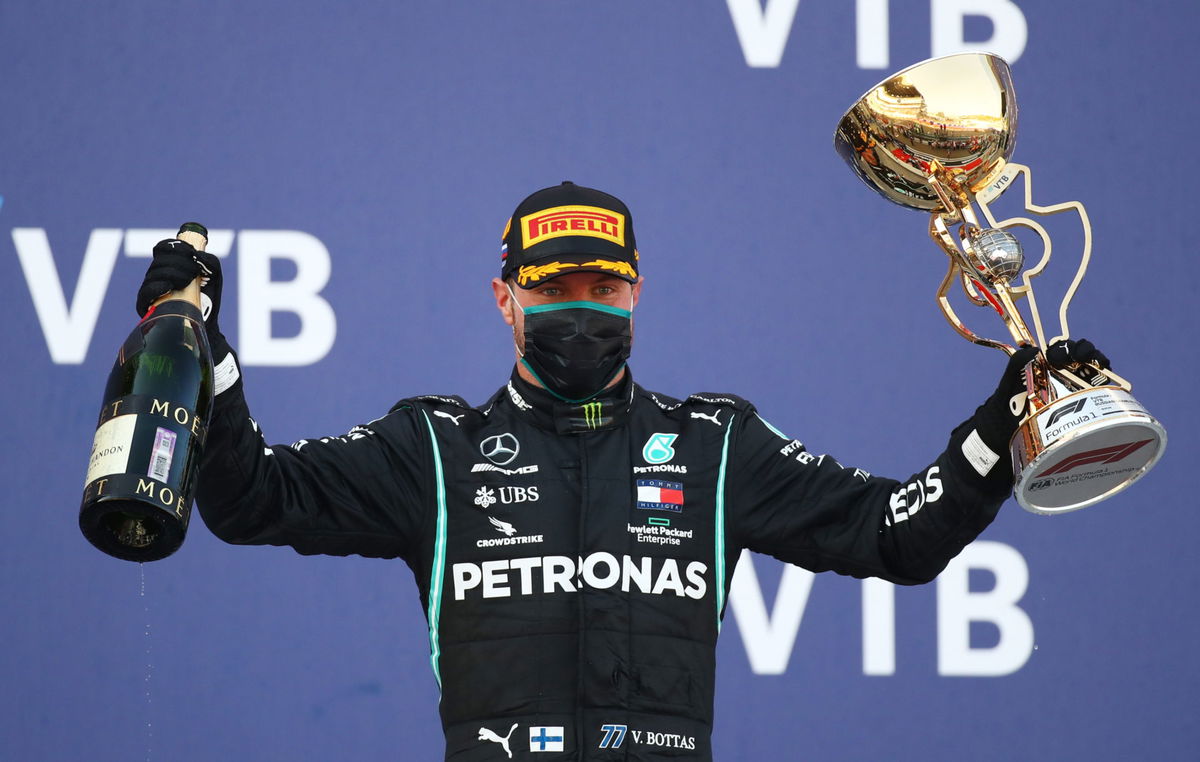 Valtteri Bottas was also eager to ensure his fans' stay safe as the Coronavirus pandemic was taking over the world. It was reported that he assured his fans that he is safe and further pleaded with them to stay home and look after themselves.
Talking about mental health, Bottas opened up about criticism on social media. He also explained that he avoids taking criticism to heart and uses it as a source of motivation.
It comes as no surprise that the Finn uses the influence he wields to change the world for the better. We know we're going to rally behind our favorite driver. Are you?
READ MORE- Valtteri Bottas Opens Up on Ongoing Social Media Criticism and Hate