Loading......
Austin, TX, USA – October 27, 2020 – The Eco-Friendly Yoga Mat is going to launch by renowned company Zenelevated. The amazing yoga mat is specially designed to bring comfort to the life of yoga lovers. It is a non-toxic product. It is lightweight, waterproof, non-slip, long-lasting, and easy to use for indoor and outdoor exercise. It has the quality to withstand extreme temperature, Zenelevated has made this eco-friendly yoga mat keeping in mind the health of people and environment aspects.
The Eco-Friendly yoga mat has unique features that made this special mat different from ordinary yoga mat products. One of the key features is that it is made of cork which helps in saving trees. It is a better choice for consumers for many reasons including environment-friendly production, non-toxic, and easy to use for indoor and outdoor exercise.  The eco-friendly yoga mat is much better in terms of qualities as compared to the rubber mat.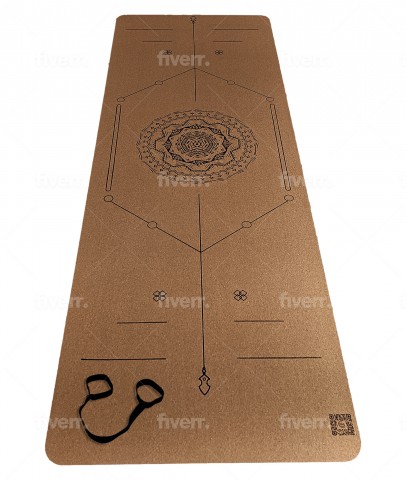 It is available in different sizes that give a choice to consumers to choose the size they like. The Eco-Friendly yoga mat is available in 183x61cm, Size of the box is 12.5*62cm. The design size of the mat is 152×55.919mm, the design size of the box is 12.5*12.5*62cm respectively.
The Zenelevated is not only manufacturing eco-friendly yoga mat but also contributing to the betterment of the environment by planting millions of trees across the country. Anyone can join Zenelevated in a tree-planting campaign by buying the yoga mat. A tree planted on every sold product. Be a part of this noble cause by purchasing an eco-friendly yoga mat made by Zenelevated. This is a great opportunity to turn your investment environment friendly. 
Zenelevated has a wonderful customer care mechanism to address consumers' queries.  The client satisfaction is the heat of Zenelevated operations. The Zenelevated know that client satisfaction is key to compete in the market. We value our customers and consider them valuable assets.  Our mat is unmatched and we guarantee our customers that they will not regret shopping from us.
The Zenelevated is determined to save the environment without compromising on yoga mat quality. Zenelevated aim is to provide the best quality products to people at an affordable price.

Media Contact
Company Name: XL Eagle
Contact Person: Apoorva Nayak
Email: Send Email
Phone: 8323805845
Country: United States
Website: https://zenelevated.com/