Loading......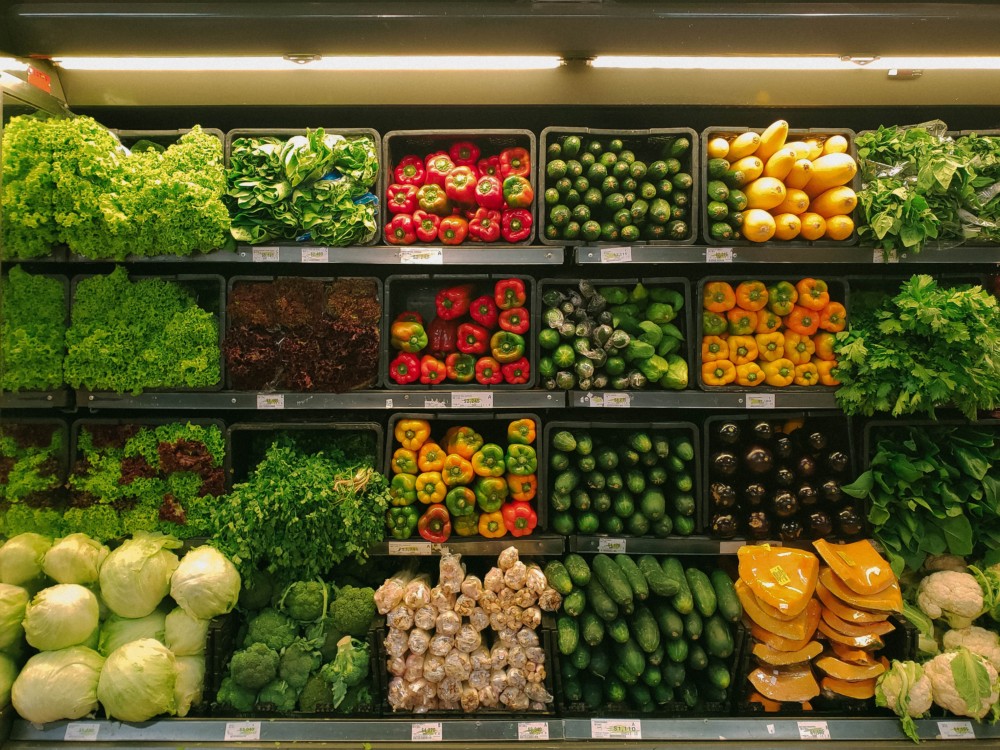 Researcher shares five tips to make plant-based eating more economical
WASHINGTON—Eating a high-quality, plant-based diet can be affordable and may offer specific benefits in preventing and treating diabetes, according to a new paper by a researcher from the Physicians Committee for Responsible Medicine published in Practical Diabetology.
"Many people believe that eating healthy is more expensive but we show that it can actually be less costly, especially when consuming legumes and whole grains," says Meghan Jardine, MS, MBA, RDN, LD, CDE, associate director of diabetes nutrition education for the Physicians Committee and author of the paper.
Both observational and interventional studies have reported that plant-based diets reduce diabetes risk and improve diabetes outcomes. In fact, plant-based eating patterns improve body weight, cardiovascular risk factors, insulin sensitivity, and other measures of risk for diabetes.
At the same time, plant-based eating has become more popular as a means of preventing and treating diabetes. The 2015-2020 Dietary Guidelines for Americans endorsed a vegetarian eating pattern as a guide for healthy eating. This pattern incorporates more legumes (beans and peas), nuts and seeds, soy products, and whole grains compared with the Healthy U.S.-Style Eating Pattern, which includes meat, poultry, and dairy products.
The ability to purchase affordable, healthy, plant-based food may be a barrier to reducing diabetes risk, improving glycemic control, and reducing risk of complications in patients who have diabetes. Food insecurity doubles the risk of type 2 diabetes. People with food insecurity often select inexpensive, high-calorie foods that have low nutritional quality because it is more economical in terms of cost per calorie.
"People who have food insecurity are often at higher risk of diabetes," Jardine explains. "This leads to worse health outcomes because they buy unhealthy food when they have money, which results in glucose (sugars) being too high, and then at the end of the month they go without, resulting in low glucose (sugar) levels."
Jardine shares Five Tips to Reduce Cost of Plant-Based Eating and a list of the most affordable plant-based foods in each category.
Source healthy, easy-to-follow recipes at Forks Over Knives, the Physicians Committee, or The Vegetarian Resource Group and try one to two new recipes each week. Make enough so that you have leftovers.
Reduce meal preparation time. Purchasing precut vegetables and fruits may be more expensive but should be considered if it is saving time and increasing the likelihood that the food will be consumed.
Purchase fruits, vegetables, grains, and legumes in bulk.
Most conventional produce contains only traces of pesticides. Choose conventional over organic fruits and vegetables as they are less expensive and may be fresher.
Choose store brands and avoid convenience foods that have a low diet quality with added fat, sugar, and sodium.
About the Physicians Committee for Responsible Medicine
Founded in 1985, the Physicians Committee for Responsible Medicine is a nonprofit organization that promotes preventive medicine, conducts clinical research, and encourages higher standards for ethics and effectiveness in education and research.