Loading......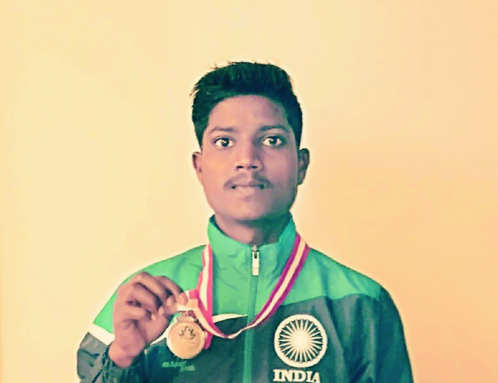 HANUMAN Vyayam Prasarak Mandal run Degree College of Physical Education's Rupesh Sanjayrao Tayde won gold medal in the recently held online yoga competition.
Tayde, a student of MA (Yoga) final year, performed well among 1134 participants from Asia to win the Asian Yoga Championship.
Due to COVID-19, the competition was organised online which was conducted by Five Star Welfare and Sports Club Punjab and was held under the aegis of Yoga Association of India and International Federation of Yoga Professionals. Tayde had to record his yoga positions and then send it to the organisers in the month of September.
Padmashree Prabhakarrao Viadya, Secretary, Hanuman Vyayam Prasarak Mandal, Dr Suresh Deshpande, Treasurer, Dr Ramesh Godbole, Dr Madhuri Chendke, Dr KK Debnath, Principal, Dr SP Deshpande, Vice-Principal, Dr Arun Khodaskar, Prof Dr Suryakant Patil, Dr Sunil Labde, HoD, Yoga, Dr Nitin Kale, coach, Prof Dr Pravin Anasane, Dr Pratgik Pathre, Prof Vijay Ganjre, Amol Dhole, Pramod Shirbhate, Rahul Ughale, Anand Mahajan, Pranay Pawar, Akash Panhad and others congratulated Tayde for his success.
Tayde gives the credit of his success to his father Sanjay, mother Sangita, Nitin Parhad, Renuka Parhad and college officials.