Loading......
To celebrate his birthday, Jacob Batalon shared an Instagram pic on Oct. 9, showing off a more slimmed down figure. "Don't try to get at me..imma be vibin all day. cheee [sic]. by the way, while I appreciate the concern, people can stop telling me to lose weight now #kobeyear," he captioned the social media pic.
Following the recent Instagram snap, people shared their reaction to the Spider-Man actor's new post.
Jacob Batalon will soon start filming 'Spider-Man 3.'
Though the coronavirus pandemic (also known as COVID-19) has pushed production schedules, Jacob recently spoke with ComicBook.com about (hopefully) getting back to work on the third installment of the Marvel franchise.
"I feel like, just for myself personally, I feel like I've spent the entire year just like everyone else, not really working, per se. I would love to just work on something in general," he told the outlet.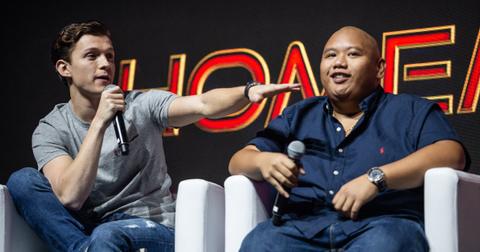 He added, "I miss everyone from our squad. I miss our producers, our director. Obviously, I miss my castmates. I just miss everyone. I really just want to work and be productive and just see my friends again. So, definitely. I'm definitely really anxious to work again."
In the Spider-Man franchise, Jacob plays Peter Parker / Spider-Man's (Tom Holland) best friend Ned. 
Additionally, the third film will also feature Jamie Foxx as Electro. "I'm a huge fan of Jamie Foxx. Literally, I grew up watching his things and so being able to work with all these influential people in these movies has been like a godsend," he gushed. 
He added, "I truly can't believe … it's really because of Spider-Man that I get to meet all my heroes, so just having Jamie Foxx, he's so prolific. He's very diverse and he does do everything and it's so awesome to really just know that he's in our project. That's so awesome."
Spider-Man 3 is reportedly scheduled for theatrical release on Dec. 17, 2021.