Loading......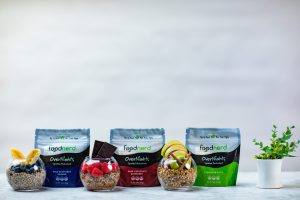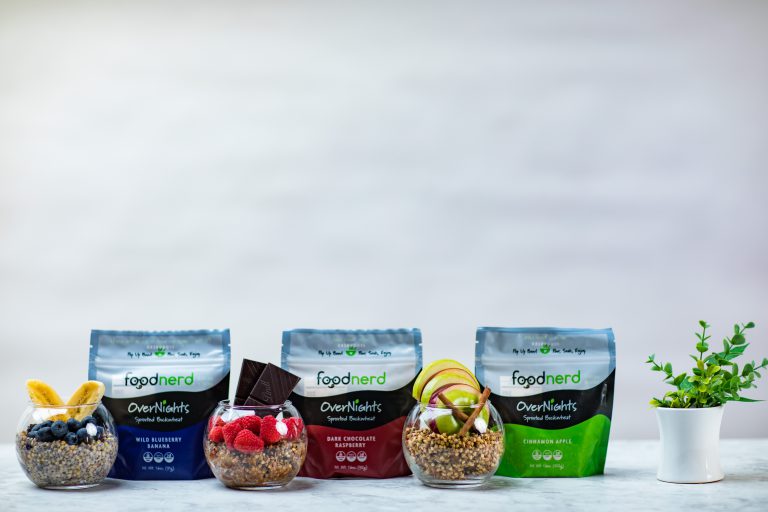 BUFFALO, N.Y.– Foodnerd, a company dedicated to shaping the future of food through positive processing and plant-based ingredients, announces the launch of its Sprouted Buckwheat OverNights. This line of overnight buckwheat breakfasts complements their line of sprouted overnight oats and chia puddings.
OverNights are named for how they're prepared. Simply add milk or a plant-based milk alternative, shake, and leave in the refrigerator overnight. In the morning, just stir and enjoy! Customers can select from a variety of flavors: Cinnamon Apple, Chocolate Goji Berry, Dark Chocolate Raspberry, and Wild Blueberry Banana. More flavors are being released soon.
As the only raw and sprouted overnight breakfast product on the market, OverNights differ from existing overnight breakfasts because Foodnerd harvests sprouts at the beginning of their growth phase. This method, which Foodnerd has coined as "positive processing" allows the buckwheat to maintain highly concentrated and beneficial nutrients that are typically lost in traditional food processing methods.
So why is buckwheat amazing for athletes or people who workout?
Great source of high quality, complete protein
Great source of carbs to fuel workouts
High in antioxidants to help fight inflammation
Fights exercise-induced oxidative stress
Fights exercise fatigue by helping to eliminate free radicals
Contains Lysine, an amino acid that promotes healthy tissue growth and healing
Contains Arginine, an essential amino acid that is involved in making protein, detoxifying ammonia, and can be converted to glucose and used to produce energy
Foodnerd is committed to offering products that are all natural, raw, sprouted, and vegan, and is also committed to eco-friendly and sustainable best practices, as each pop-up-bowl is recyclable. For more information, follow the company at @Foodnerdinc on Instagram and Facebook, or visit the company website at www.foodnerdinc.com.
About Food Nerd Inc.
Food Nerd Inc. (Foodnerd) is dedicated to shaping the future of food by harnessing the power of positive processing and plant-based ingredients. Based in Buffalo, NY, the company utilizes sprouted organic ingredients free of GMOs and never pressurizes or treats products with chemicals, preservatives, or high heat that degrades nutrients. Each product is tested, evaluated, and created with food science, health, and nutritional experts. The result is a high-impact food solution that appeals to all palates.
For More Information:
https://www.foodnerdinc.com/