Loading......
Kelly Ripa might be approaching 50, but her body says otherwise as she seems to be glowing more in recent times, with her husband of 24 years leading the compliment train.
Kelly Ripa is definitely doing something right as her body screams good health. She graciously shared her routine and tips with People.
She pointed at a mostly plant-based diet and exercising every day as the crux of her healthy lifestyle, which she enhances with nutritional supplements.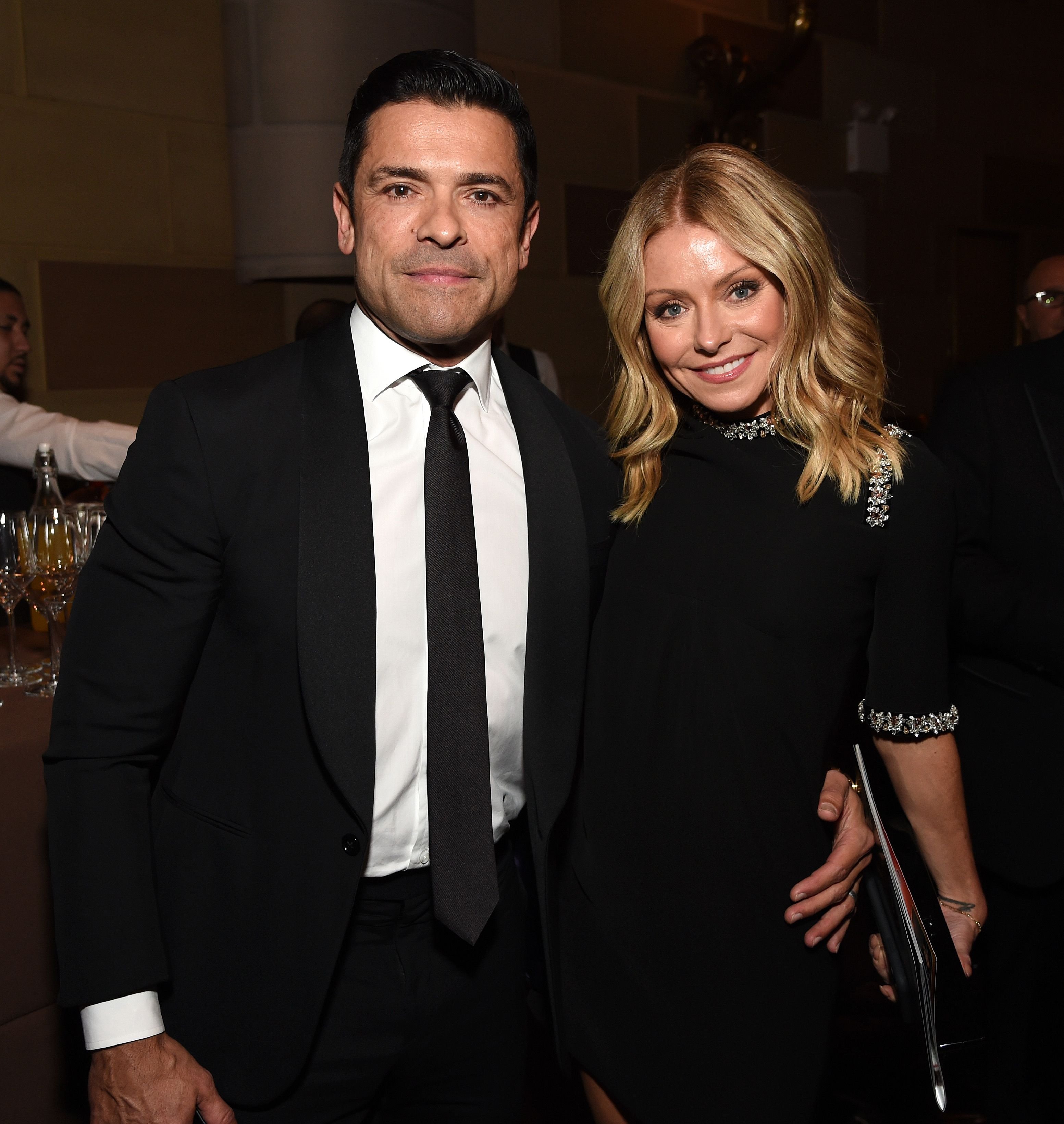 The "Kelly and Ryan Show" co-host claims that she has worked with various nutritionists from the show, and they have all attributed a healthy lifestyle largely to nutrition.
Ripa added that she was staying healthy for her family as so many people depend on her, which in turn strengthens her. In her words:
"…I just like to stay as healthy as possible. And that has been really the benefit for me of knowing that I am fortified internally [sic]."
Ripa said she was sleeping better despite her history with insomnia and was focusing on her mental health as the pandemic had caused her some anxiety, so she had to learn to worry less.
The mother of three felt grateful when her husband, Mark Consuelos, told her she was glowing. She believes that for someone that she has been married to, for an extended period of time to pay her such a compliment, she was definitely doing something right.
They realized that they were still really into each other.
The couple was quarantined with their family in the Caribbeans, which they seemed to keep under wrap as they went in for a vacation but got stuck.
They have spent this time bonding while Ripa grew out some grey hairs as she could not make her beauty appointments. She also learned how much younger women support each other with her daughter, Lola, and her friends as her example.
The couple shared that this was the first time they would spend so much time with each other since they got married in 1996, and they realized that they were still really into each other.
The father of three mentioned that he was glad that the pandemic gave families a chance to bond, especially for busy people like him and his wife, who have different schedules and travel a lot.
The couple added that they miss each other already as Consuelos had to leave for Vancouver to return to the set of "Riverdale" and will be there till December while Ripa returned to New York to record her TV show. 
The 49-year-old never stopped filming her show with Ryan Seacrest during the pandemic in order to create a sense of normalcy for their viewers.